Gloria's 25 Year Celebration Offers
Extended for ONE More Year!!!
It's been 25 Years Gloria has been channeling Angel Portraits for people all over the world!
As a Thank You to Past, Present & Future clients
& their growing families for all of 2019-2023
$50 Guardian Angel Portraits for Children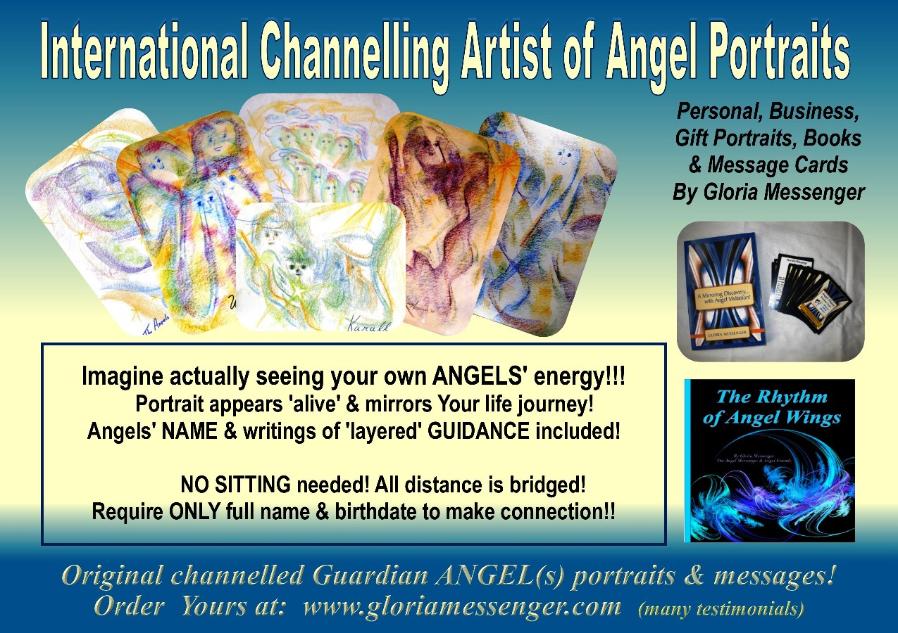 OR... Share your Angel stories, experiences, moments with Gloria.
Gloria will soon be featuring one or more submitted
stories to share with her online audience.
(Add Your First Name, City & Country)
Or... Contact Gloria to
Book Speaking Engagements
Gloria is a Member of the Following...
Awareness of the Angelic Guidance offered to You in life is EMPOWERING!
Your Angels are Continuously Reaching out to You!
Copyright © 2023 Gloria Messenger. All Rights Reserved.
Website Published by True Emotions Artwork Plus