Gloria's Guided Meditations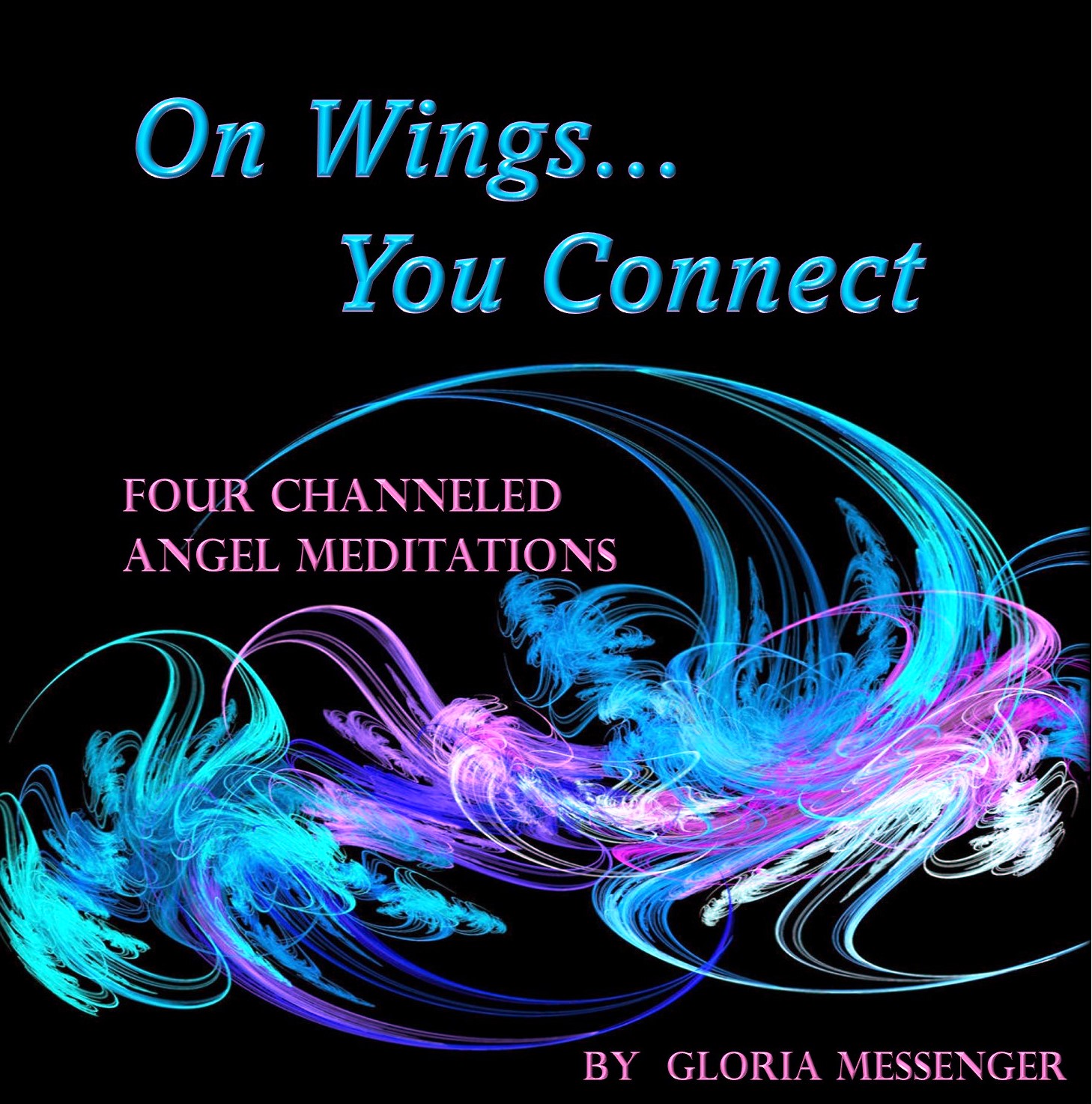 On Wings You Connect Angelic Guidance Mp3 Format ONLY
… a journey of visitations with The All / The Angels of The Light
Includes the Following 4 Meditations:
1. Visual Visitation with your Guardian Angels.. Join them in this magical, colourful garden
2. A Prosperity State of Consciousness... Discover the place where your prosperity thrives
3. Flying Journey With Your Angels... Plus sharing the Mission choices offered to You
4. Listening to Your Wise Inner Voice... A meditation to help solidify Your ALL One Status
Download to Mp3 for $10.00
Dear Gloria,
Just wanted to let you know what happened when I put your guided meditations c.d. on to assist me to visit with my Angels. You know that we got this puppy that is full of energy, and his name Storm fits him well.
Well when your voice started to play, Storm stopped tearing through the house and went over and laid down in front of the speakers. To my amazement he stayed there until the meditation was over. This is shocking to me because he seems to have inexhaustible puppy energy. I'm sure the Angels were there in the meditation to calm him for awhile so I could revive my own energies with this wonderful visual I received while visiting with my Angels.
Thanks for your assistance in this calming effect on Storm and myself. Marilyn – St. Catharines, On, Can
Or Download Audio Version for Small Donation to the Kidney Foundation
Awareness of the Angelic Guidance offered to You in life is EMPOWERING!
Your Angels are Continuously Reaching out to You!
Copyright © 2023 Gloria Messenger. All Rights Reserved.
Website Published by True Emotions Artwork Plus