Gloria Offers 3 Angel Readings to Choose From:
ANGEL READINGS: (by phone – choose time & date)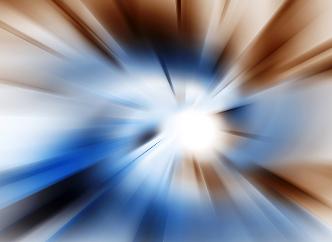 1 Hour – $90.00
(includes: Soul Snap-Shot, guidance & meditation!)
45 minutes - $70.00
(includes: Personal meditation with guidance!)
30 minutes - $40.00 – NEW
(includes - Soul Snap-Shot vision/ownership!
)
Book YOUR Reading NOW! Pay by Credit Card or Paypal Using Button Below
Then send email to Book Your Date & Time (Give more than one option)
Or Download Audio Version for Small Donation to the Kidney Foundation
Reading Testimonials:
"I saw Gloria first on February 10, 1997. I had my Angel drawing done. I still have my message and my beautiful drawing. I treasure them both. I am so grateful that I met Gloria so many years ago!!
I say her two years ago very briefly at a Women's show. Today, Gloria gave me my first messages since 1997. The vision she shared with me, made me smile & laugh so much.
My guardian Angels Know me SO well!! Thank-you! Thank-you! Thank-you! For sharing your gift with the world. My special message, "You never, never, ever die. Life is eternal and you never get it all done!"
We both laughed. That's the Truth!!"
Blessings, Barbara
"I was both AMAZED and surprised by my Soul Snap-Shot done by Gloria during my phone reading. It took me right back to 1997 when the vision of my true purpose first brought this image to me confirming was once again on the right path after taking a detour for a few years. Throughout the years since her guidance via readings, automatic writings and Angel portraits have literally ignited a flame of creativity I had yet lit in my life. One I didn't even know I had."
Love & Light, Carolyn
"WOW WOW WOW, that is my reaction to the amazing reading you gave me. I received such clarity and insight from all that you and your Angels gave me. All of my questions were answered and more. I know that my Angels guided me to you for a reason and I am so glad they did. I have always gained so much from previous reading you have given me, but this one was the icing on the cake! With infinite love and gratitude ... Lee Royer, Fort Walton Beach, Florida, USA."
I had a Soul snap-shot/meditation session with Gloria. It wasn't anything I have had ever done before. With the gentleness of Gloria's voice it easy to get into a meditative state. There's a special thing about Gloria that makes you feel like you're in the hands of an Angel when you're in her presence, even on the phone. And the message that comes from it will always surprise you.
Awareness of the Angelic Guidance offered to You in life is EMPOWERING!
Your Angels are Continuously Reaching out to You!
Copyright © 2023 Gloria Messenger. All Rights Reserved.
Website Published by True Emotions Artwork Plus